There is a really particular ritual that accompanies each road trip my two best friends and I embark on, and the center of that ritual is donuts.
The night before, make emphatic promises to arrive to pick-up by 6 am.
Send a series of texts the next morning pushing the deadline back by 10 minute increments until we actually meet at 7:10 am.
Go to dunkin' donuts for coffee. One person always gets blueberry flavored coffee, for which she gets absolutely roasted because, seriously, who the hell gets blueberry coffee?
We order a large box of munchkin donut holes, predominantly featuring 40 cake donut holes and 10 assorted others.
Hit the road.
Maybe because of this ritual, or maybe because I just don't have them that often, but donuts are a super special and almost always really fun food for me. They're luxurious and spur of the moment and eaten inappropriately early compared to other desserts, and it's lovely. It's truly socially approved cake at 7 am.
Around this time last year, when we could actually travel, I finished my Step 1 Exam for medical school and went on a trip to Portland, Maine. While there, I was introduced to the Holy Donut, and I fell in love.
I loved the place and the story so much that I bought the book the owner of the store wrote about how this place came to life, and why donuts mattered so much to her.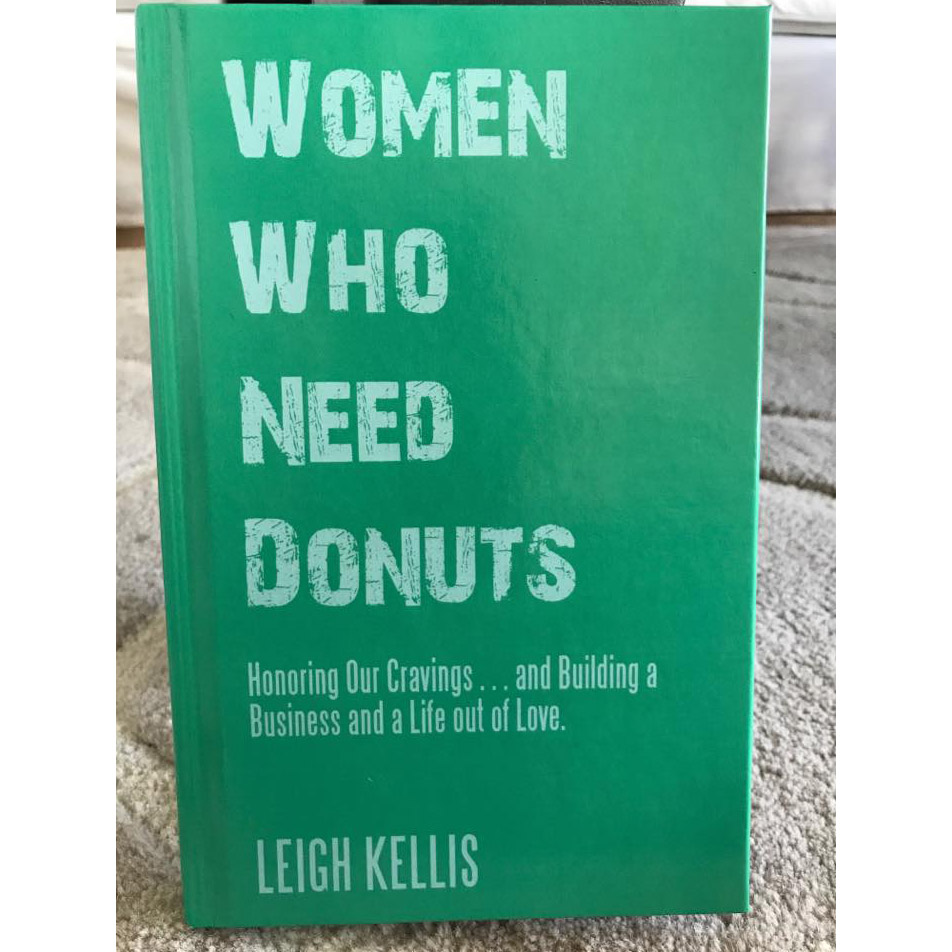 This book and this experience changed my views on really important things…like donuts. Mostly, it taught me about making something that honors desire, and allowing my baking self to bake something festive even if it's just for my own enjoyment.
As a baker, I've always leaned towards baking desserts for others, or to share, or specifically for a celebration of someone else. That aspect of baking—the sharing, the putting loving time into it, and the creativity of making it exciting and delicious for someone else—is actually my favorite part. And I love to do it, or when others bake for me. But sometimes, just sometimes, I'd like to bake something just for me, just for the pure joy of making something lush and filled with love for the hell of it.
Food is fuel for us, but it's also a lot more, and I think that is an incredible thing. Food IS socializing, and celebrating, and comforting, and something that is novel or full of nostalgia. When we cut off any of these aspects, I think we lose a bit of our humanness that food reminds us of and connects us through. There's a balance in this. Yet, everyday I'm reminded from places like Kylie's blog and others that food can be a really flexible, joyful, and connective part of our lives, in addition to being something that fuels and nourishes our bodily needs.
So I'm a woman who needs donuts, and these little babies were just the thing tonight in the midst of a pandemic and the stresses of medical school. Maybe they might hit the spot for you, too.